Palo Verde National Park Tour
The Palo Verde National Park, on the banks of the Rio Tempisque, is one of the best wildlife and bird watching sites in Costa Rica. The remote wetland sanctuary harbors one of Central America's largest concentrations of aquatic birds, and is the most important migratory bird site of the Mesoamerican Pacific.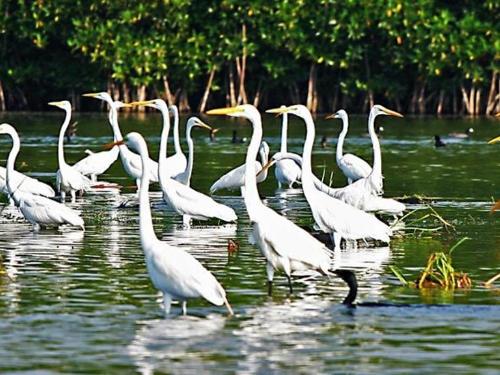 Surrounded by limestone hills and rivers, the lowlands of the Tempisque basin become a vast area of wetlands in the rainy season. Towards the end of the rainy season, Palo Verde is home to at least 250,000 birds. It is also important as it shelters one of the last remaining deciduous dry forests of the Neotropics.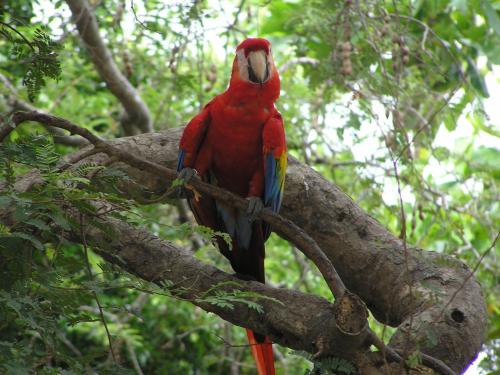 Palo Verde forms part of the Tempisque Conservation Area, which includes the Barra Honda National Park, the Caballero Wildlife Refuge, the Lomas Barbudal Biological Reserve and other areas of biological interest. Protected areas in the Tempisque river basin cover a total of 73,000 hectares, spread over 15 habitats, thus being one of Costa Rica's most biologically diverse sites.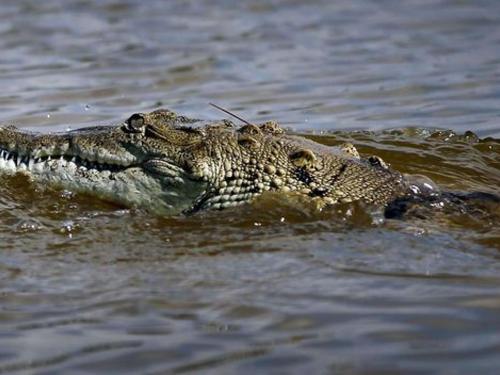 Around 75 species of mammals, including peccaries, armadillos, deer, monkeys, and coatis roam the thickets. Palo Verde harbors Costa Rica's largest population of eyra cat, a brownish and small wild cat. 55 species of reptiles and amphibians live there, and the Tempisque River has the largest concentration of crocodiles in Costa Rica.
Tour Prices: $200 per person, minimun 4 people = $800 + tax (or $580 + tax per 2 persons).
Tour Departure: Between 8 and 11 a.m., depending ocean tide.
Tour lenght: 6 hours.
What´s included? English speaking tour guide, lunch, National Park entrance fee and transportation.
What do you need to take? Long or short pants, plain color clothing, mosquito repellent, sunscreen, and camera.
Recommended for: For all familly, nature lovers and general public.
Payment method: You can charged to your hotel account or pay cash directly to the tour operator.
To reserve and pay now (
2 people Palo verde National Park Tour
)
click here:
To reserve and pay now (
4 people Palo Verde National Park Tour
)
click here: