Unique Places to Enjoy (11 kilometers from Azul Ocean Club)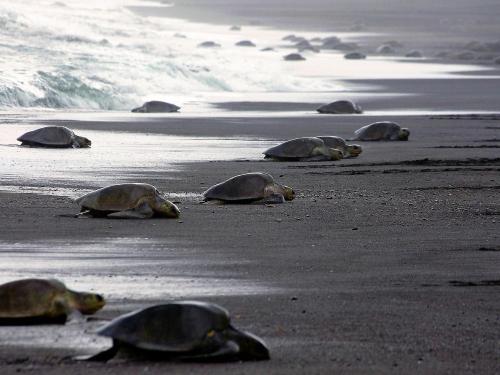 Appreciate the wonders nature provides. Take a walk to Ostional Wildlife Reserve in Guanacaste, a unique paradise on earth, where we can observe different species of turtles nesting and spawning, such as leatherback, green, hawksbill, and Kemp's ridley sea turtles.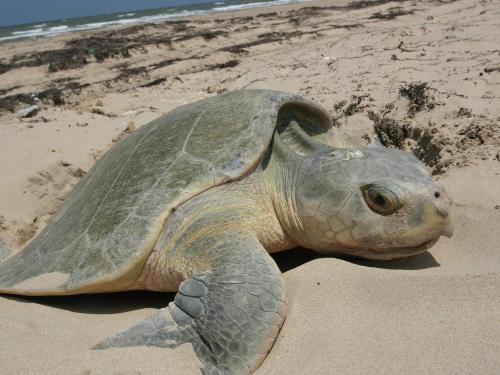 Ostional Wildlife Reserve is a beach and a national wild life refuge, located in the Nicoya Peninsula, Santa Cruz, Guanacaste and it is the second largest spawning site in the world.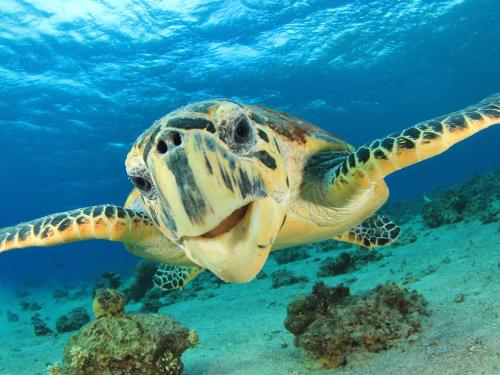 It makes up one of the most important areas of Costa Rica and the world due to the olive ridley sea turtle nesting. The beach hosts thousands of sea turtles that nest simultaneously.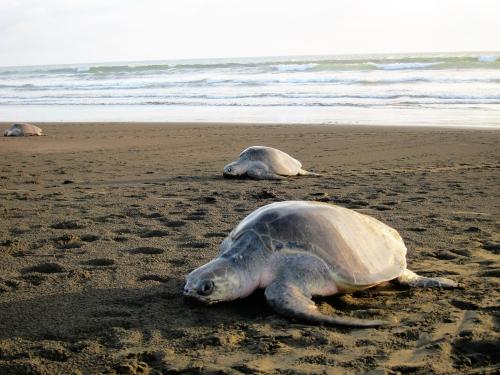 The Pacific leatherback and green sea turtle come to the beach occasionally to lay their eggs. This makes it one of the rare places in Costa Rica where you can observe turtles nesting all year round. But the spawning periods are more common from July to December.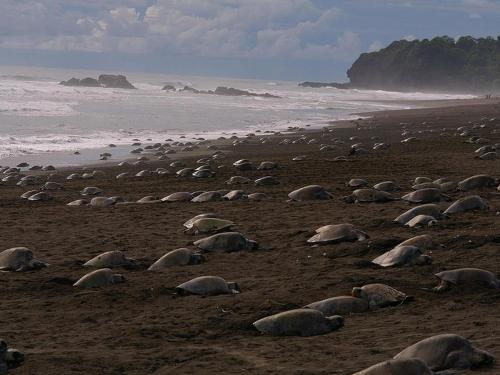 The duration and size of the arribadas vary according to the seasons of the year. For example during the dry season, from December to April, turtle nesting is much smaller and you can count a few hundred turtles normally and sometimes a few thousand, normally the arribadas in this station takes about 4 days. Meanwhile during the rainy season, from June to November is when the longest arribadas arrive with hundreds of thousands of sea turtles at the same time, in some occasions you can observe from 5,000 to 10,000 turtles on the beach; normally in the rainy season, the arribada can takes between 8 and 10 days.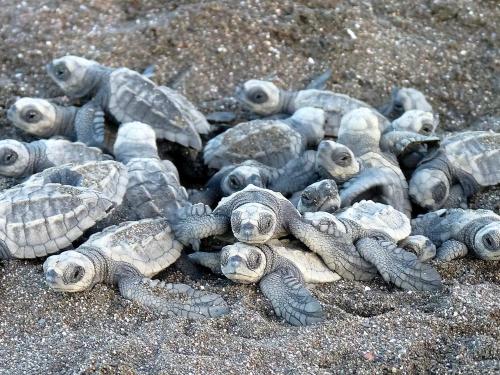 At Ostional Wildlife Refuge a park ranger will guide you to the beach to actually watch the turtles lay their eggs in the sand! This is an amazing and educational experience. This is a seasonal tour; make sure not to miss it if you are lucky enough to be here when a wave of the turtles comes ashore!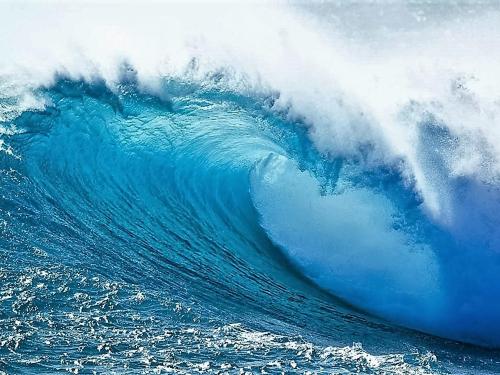 Due to its spectacular and substantial waves, this beach is a favorite among surfers.
Tour Prices: $10 per adult, childrens from 6 to 12 years $5, Local adults 2.000 costa rican colones (Seasonal Tour Only).
Tour Departure: Between 4:00 or 5:00 a.m. (Morning) or between 5:00 p.m. to 10:00 p.m. (Night), there is no fixed time depends on the arribada.
Tour lenght: 1 hour with arribada, 2 hours with solitary turtles.
What´s included? Informative talk and english speaking guide (transportation to Ostional Wildlife Refuge not included).
What do you need to take? Short pants, light clothing, bathing suite, towels, flip flop, mosquito repellent, and camera.
Recommended for: For all familly, nature lovers and general public.
Payment method: You have to pay cash directly to the tour operator.