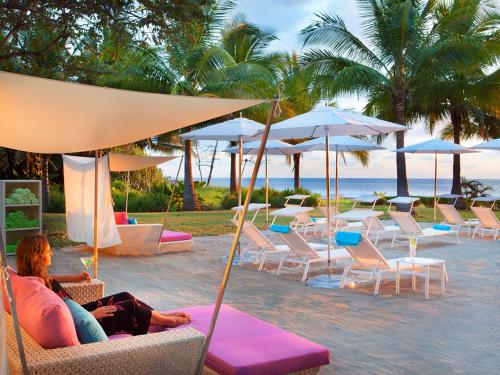 Azul Ocean Club is an oceanfront boutique hotel on Playa Azul, a heavenly location on the Guanacaste coast of Costa Rica. Surrounded by tropical forests and lush gardens, it matches beautiful scenery to a contemporary architectural design.
Our wonderful facilities allow our guests to enjoy a lovely experience of rest and relaxation. Our exclusive and peaceful environment offers highly customized service to cater to all needs.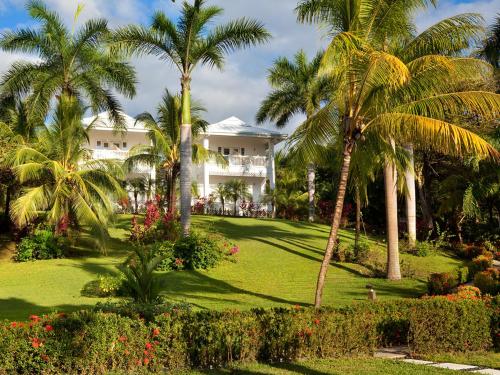 Azul Ocean Club's bedrooms and villas are comfortably furnished. They all boast private balconies to give our guests the opportunity to make the most of their stay, enjoying beautiful sunsets and unique nights soothed by sweet breezes from the Pacific Ocean.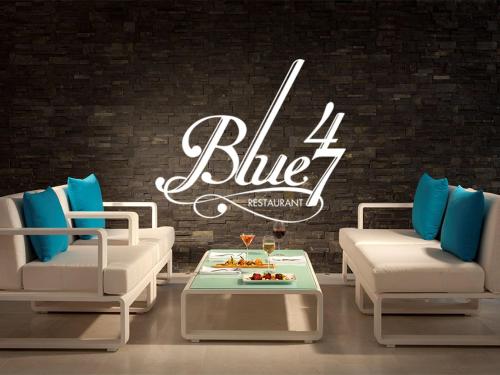 It has two exclusive restaurants where customers find a combination of international and fusion food, as well as exquisite local food. One of these restaurants is BLUE47, where you can eat a healthy breakfast, have an exquisite private dinner, or share a meal with friends or family.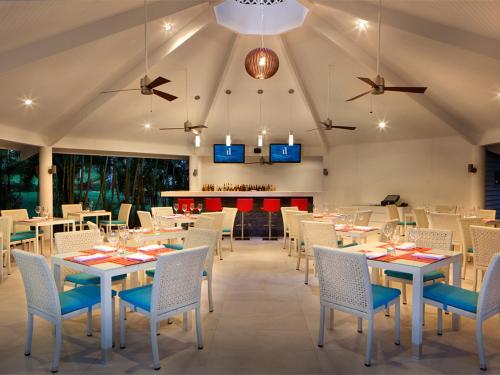 If you would like a casual lunch with fusion cooking or lighter meals, the ideal place is the Seaside Restaurant, at the poolside and surrounded by a colorful tropical environment.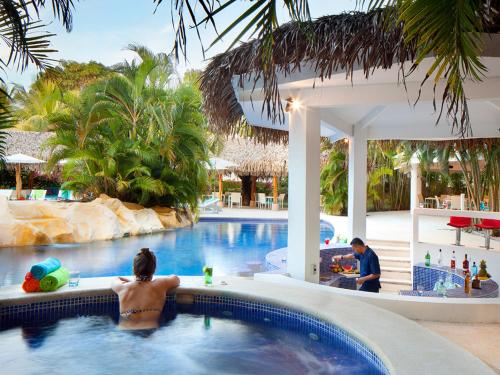 Our restaurants' bars offer exotic drinks that take our guests on a journey of unexpected flavors. Take a dip and relax in our infinity pool Swimming with its waterfalls or in our outdoor Jacuzzi.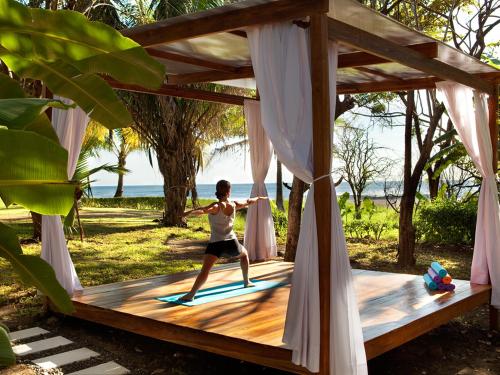 An amazing variety of recreational activities sets the stage for one of the most dynamic vacation destinations in the world. Surfing, swimming, snorkeling, sport fishing, horseback riding on the beach, walking along natural trails, dining at the restaurant, pampering yourself at our spa, yoga, or working out at our state-of-the-art gym are all at your disposal. It is easy to spend an entire vacation without leaving Azul Ocean Club Hotel. However, you can go out on day trips and tours to explore the never-ending natural wonders.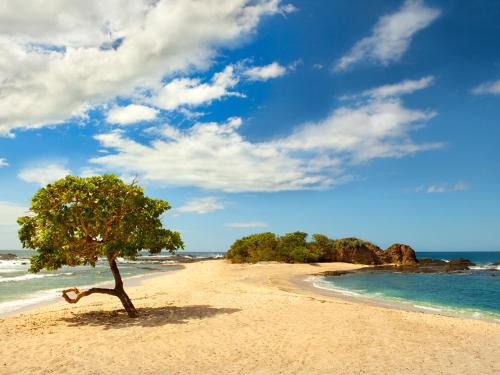 You can visit San Juanillo beach located only 4 km south of our hotel. It is considered to be the most beautiful beach in Costa Rica.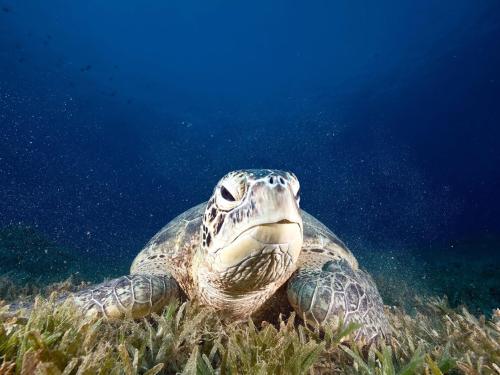 Ostional Wildlife Refuge was created in 1984 and is located at only 11 kilometers south from Azul Ocean Club. It is considered one of the most important refuges in Costa Rica for sea turtle nesting life, here in different times of the year you can see leatherback, olive ridley, and green turtles coming to nest. This Wildlife Refuge also protects large colonies of birds and a big variety of marine wildlife. If you came to visit us does not lost the chance to visit Ostional and enjoy one of most wonderful nature miracles.
Due to a commitment and philosophy that sets us apart, we are a socially responsible hotel. This means that we use biodegradable products and materials that respect the environment.